Prague
I travel to Prague with my grandson, on 02/28/2019 with Lufthansa,  our tour guide was with the flag waiting for us, we get to hotel Residence Bologna in the afternoon. We have 2 days of tour with the yellow bus HOPON-HOPOFF, so as soon as we left the luggage we went to see where was the stop #1. We found out wasn't that far from the Hotel in fact was like 4 blocks, also we looked for a place where we could change our money the Exchange the store has a big blue sign and is a corner of Maiselova and Kaprova
Astronomical Clock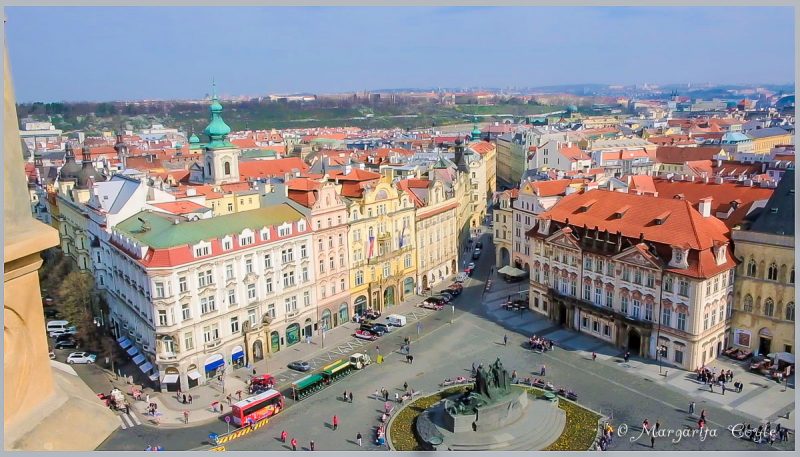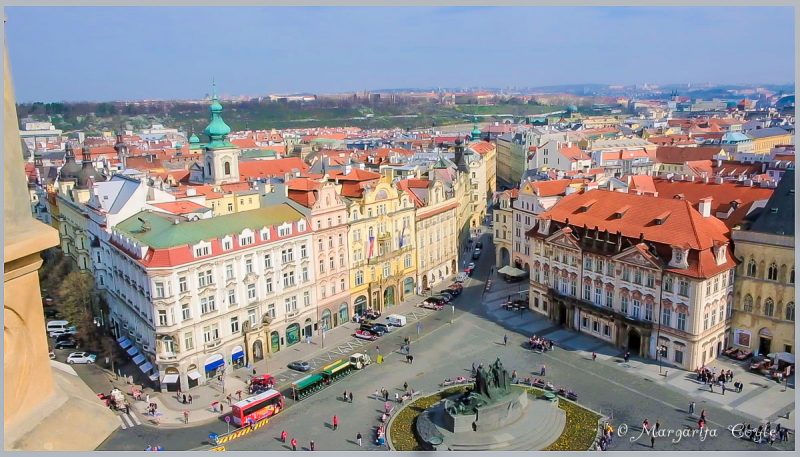 This is the view from the top of the Astronomical Clock 

Prague Castle     
According to the Guinness Book of Records, Prague Castle is the largest ancient castle  in the world, with over 1.8 million visitors annually can be hard to escape the crowds.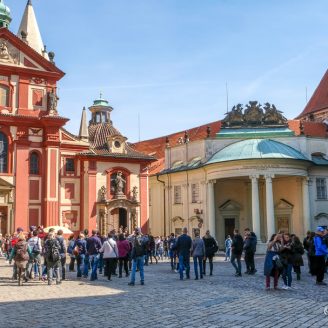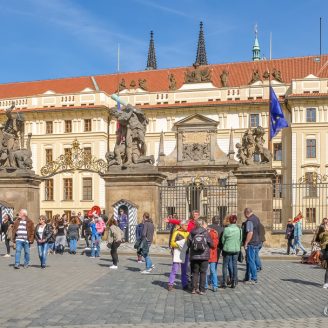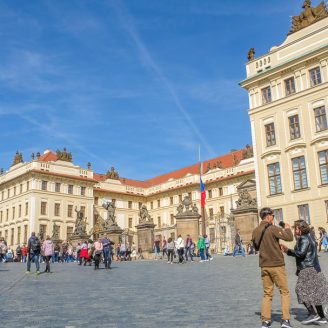 Czechoslovakia split in 1993 into the Czech Republic and Slovakia, the castle became the seat of the Head of State of the new Czech Republic.
Prague Castle includes Gothic St Vitus Cathedral, Romanesque Basilica of St. George, a monastery and several palaces, gardens and defense towers.